CLASSICAL LANDSCAPE PAINTING
Learn classical landscape painting methods as practiced by Dutch and French artist of the 17th and 18th centuries. Students will be taken step by step through the various stages of painting, from the development of tonal underpainting in shades of light and dark to the application colour using classical glazing methods.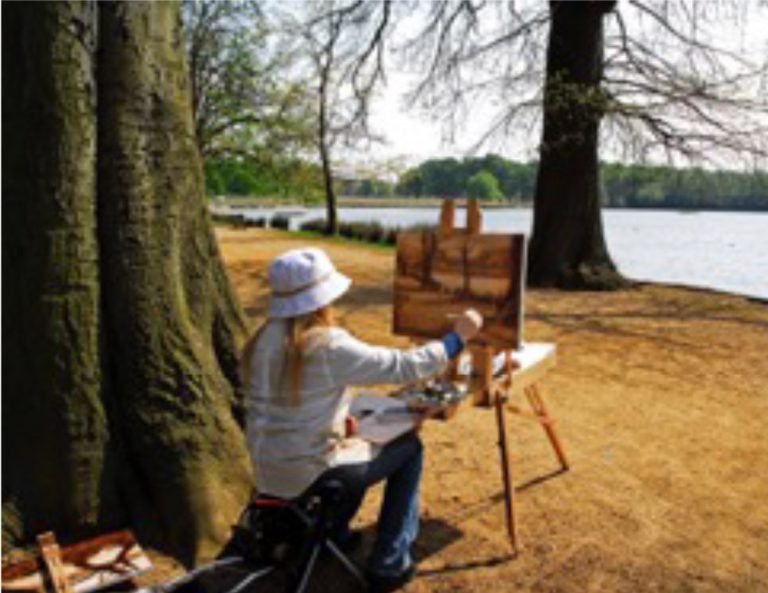 Discover how these artists created an illusion of perspective and atmosphere through tonal structure and the use of warm and cool colour values. Students will be taught about the use of colour harmony, the use of warm and cool grounds to create the illusion of space and perspective.
The workshop is designed for students of all levels, beginners as well as experienced artists. 
The workshop will be held in the Tower studio within the ruins of Cowdray Castle, Midhurst, West Sussex
The fee for the course this 5 day workshop is £500.00. Most materials are provided, though students should bring their own brushes and primed canvases.